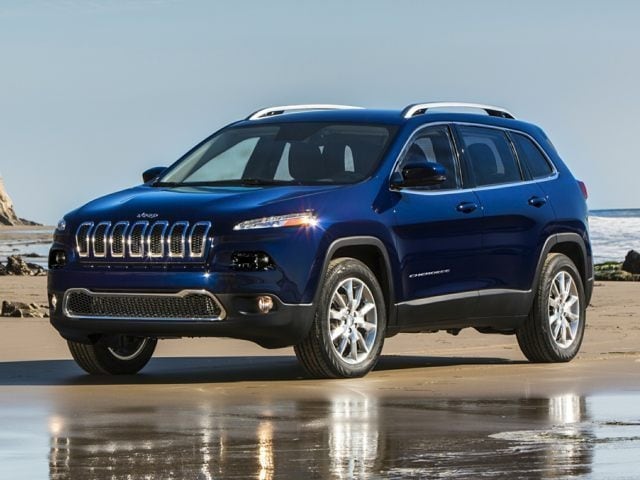 The Jeep Cherokee Is Appealing but How Does it Do Against Its Competitors?
The Jeep Cherokee packages ruggedness and off-roading agility into  a practical, family-oriented package, whose primary function is conquering road trips and the daily grind. It's well-equipped, reliable and dynamic, but it's also up against some notable names in the business. If you a shopping through the crossover segment, two other names are likely found sitting in conjunction with the Jeep Cherokee: the Toyota RAV4, Subaru Forester, and Ford Escape.
Choosing between the three can be daunting. That's why we at Bodwell Chrysler Jeep Dodge Ram  did some research for you. We went ahead and compared the base model of all three crossovers, and what we found, as you soon will too, is that the Jeep Cherokee is one extraordinary ride.
Jeep Cherokee vs. Toyota RAV4
The Jeep Cherokee has a more affordable MSRP than the Toyota RAV4.
At 8.4 inches, the Jeep Cherokee has greater ground clearance.
The Jeep Cherokee has greater cargo capacity than the Toyota RAV4.
Jeep Cherokee vs. Ford Escape
With 184 horsepower and 171 pound-feet of torque, the Jeep Cherokee has more standard power than the Ford Escape.
The Jeep Cherokee is more adaptive to a variety of terrains with its iconic four-wheel drive compared to the Ford Escape and its front-wheel drive.
Passengers find greater comfort in the rear with the Jeep Cherokee's generous 40.3 in of leg room.
Jeep Cherokee vs. Subaru Forester
Choose from either the 184 horsepower 2.4-liter or the 271 horsepower 3.2-liter V-6 with the Jeep Cherokee. There is only one engine size to choose from if you select the Subaru Forester
The Jeep Cherokee is assembled right here in the U.S., but not the Subaru Forester
Enjoy a longer powertrain warranty and roadside assistance with the Jeep Cherokee than the Subaru Forester
Are you considering making the Jeep Cherokee yours? Then take the short drive over from Lewiston, Auburn, Topsham and Bath to see us here in Brunswick, where we have an extensive new inventory of Jeep Cherokees waiting to be driven.