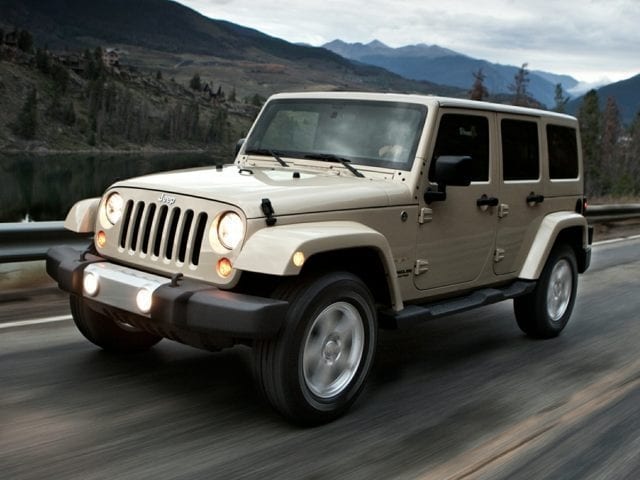 Take on the Open Roads in Brunswick with the 2017 Jeep Wrangler Unlimited
Very few vehicles unlock the door to the open road. It is unfortunate, considering the adventures, and enjoyable travels, that could be had if drivers had access to a variety of terrains and roads.
For those adventures who want to truly unleash the capabilities of their vehicle, there is no better automotive option than the 2017 Jeep Wrangler Unlimited.
Few vehicles have the off-road prowess, or the strength, of the 2017 Jeep Wrangler Unlimited.
The Epitome of Open Adventure
From the moments you lock eyes with the chiseled exterior design of the Jeep Wrangler Unlimited, you will fall in love. This is a vehicle specifically designed to provide its driver with a confident, stable driving experience, no matter what terrain you are traversing.
Moreover, the interior design of this vehicle combines both the practical tools needed for an assured drive, and also plenty of innovative designs to enhance your experience.
Sturdy Capabilities and Excellent Safety
The 2017 Jeep Wrangler Unlimited is well known for its capability in a variety of road conditions and terrains. Not only does its engine selection provide plenty of torque and horsepower, it also has a stunning towing capacity of 3,500 pounds.
The Jeep Wrangler Unlimited is also an incredibly safe vehicle, with lots of braking power and trailer sway control. It also is built with high-strength steel, to ensure you are always secure when you are behind the wheel.
Want to See the Strength of the Jeep Wrangler Unlimited For Yourself?
If you would like to learn more about the Jeep Wrangler Unlimited, its many benefits, or ways to pay for this vehicle, we invite you to visit us in Brunswick, ME. Our team at Bodwell Chrysler Jeep Dodge Ram. We are sure you will love this vehicle just as much as we do!
If you are near Brunswick, Lewiston, Auburn, or Topsham, we invite you to visit us for a test drive.
Finance or Lease A New 2017 Jeep Wrangler Unlimited in Brunswick, Maine
Worried your current fiscal problems might limit your vehicle choices? That is never the case here at Bodwell Chrysler Jeep Dodge Ram. In our finance center, our associates are equipped with the tools and expertise to work wonders on your budget. With their help, you can get established with a loan or lease that won't empty your wallet at the end of each month.
Become a 2017 Jeep Wrangler Unlimited driver in the greater Lewiston, Auburn, Topsham and Bath region by joining us for a test drive today.