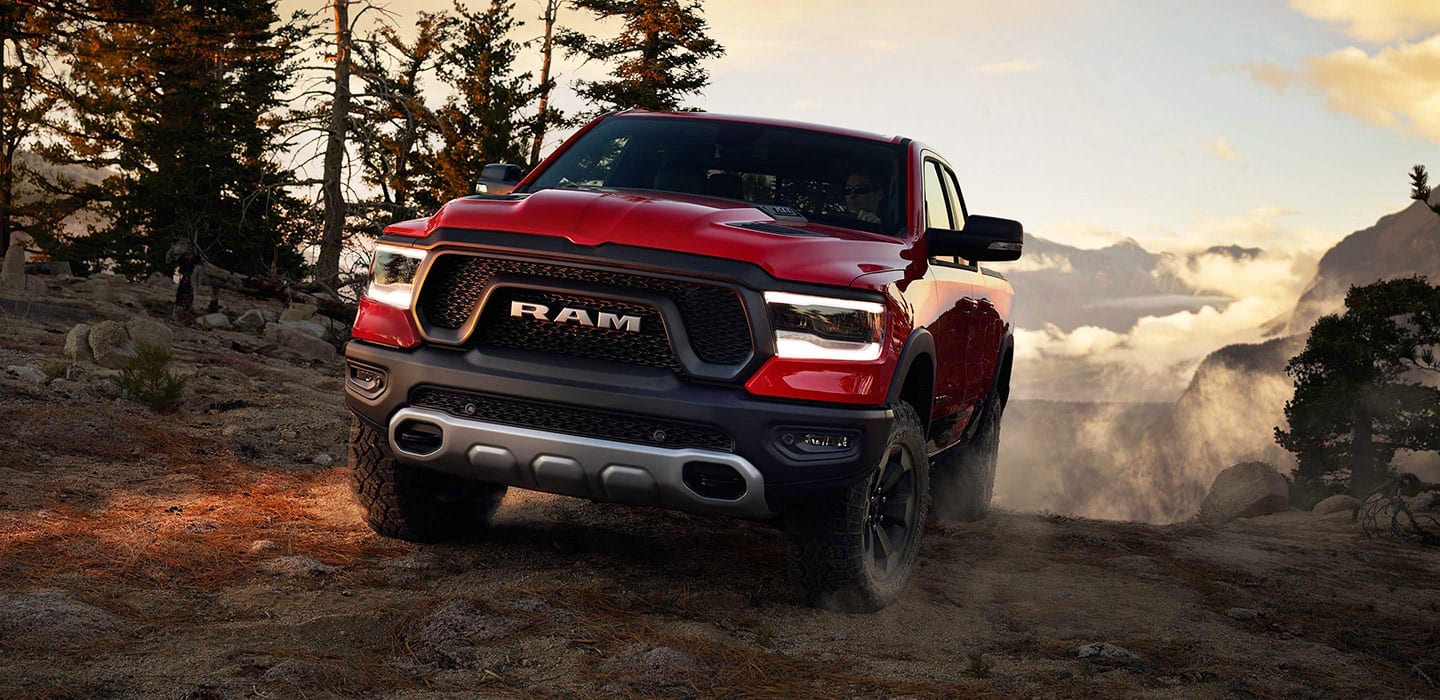 RAM 1500 Wins Truck of the Year Award
1,300 miles of agonizing performance testing is enough to test the mettle of pretty much anything, and after being put through exactly that the 2019 RAM 1500 beat out all of the competition to earn the 2019 Pickup Truck of the Year award. This award recognizes that the 1500 beat out all challengers when it came to fuel economy driving performance, hauling, towing, and off-road capability. But more than just what it could do on and off the road was tested. During those 1,300 miles the RAM's overall build technology, usability, seat comfort, and interior ergonomics were also put to the test by the Truck Trend judges. With every part put to the test and every feature proved tried and true, the judges found none other the RAM 1500 to be the pinnacle of what pickup trucks should aim to be with a standard level of luxury that couldn't be beaten
.
Truck Trend, an affiliate of the MotorTrend Group, has been internationally recognized for the industry leader it is due to their position of authority on the truck category as a whole. This authority has gained Truck Trend an audience of over two million readers to date. With their habit of regularly testing the capabilities of pickup trucks, sport-utility vehicles, and crossovers, Truck Trend is able to reliably report any information about the vehicles they cover to their readers, whether they happen to be long-time truck enthusiasts or completely new to the segment. Truck Trend has proven over the years that they know trucks, and as such are more than qualified to really see what the RAM 1500 and its competition could handle. The week of trials and tests each vehicle was put through more than prove that.
With so many aspects improved and whole redesigned, it's simple to see how the 2019 RAM 1500 became the kind of truck that's so close to being perfect, and thus was able to so easily win the prestige that is Truck Trend's Truck of the Year award. With a high-strength frame constructed from ninety-eight percent steel that's rigid and light enough for improved overall handling, the RAM's maximum payload capacity was increased to an incredible 2,300 pounds and its towing capacity was pushed all the way to 12,700 pounds. The 1500 has also become the most aerodynamic pickup on the market thanks to its reduced drag coefficient of .357. Additionally, eTorque technology has been embedded into every 1500 powertrain, improving fuel efficiency at every level. Furthermore, an extra battery pack adds to the 1500's utility by acting as a short-term torque assist asset, start-stop function, and emergency brake regenerator. There are also over a hundred security and safety features piling on to everything else that's been newly added to the 1500, only making it easier to recognize it as the rightful winner of the Truck of the Year award.
If you're interested in trying out the Truck of the Year, take a look at our inventory to see what we have on the lot.