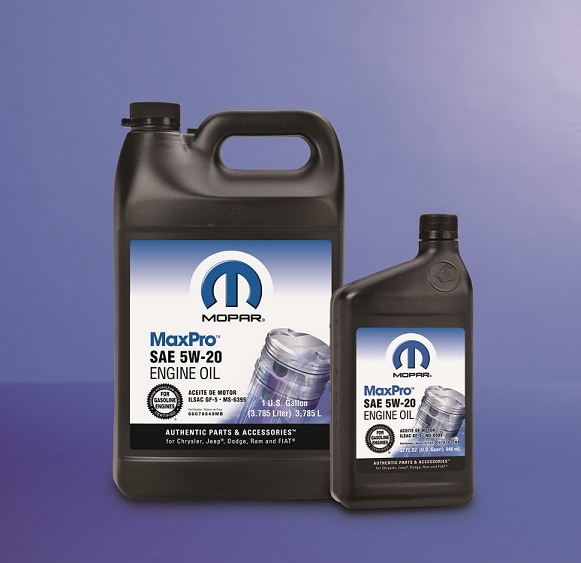 Bodwell Chrysler Jeep Dodge Ram Reminds You of the Importance of an Oil Change
What do you believe to be the most vital car part? Tires? The engine? How about oil? Often overlooked, oil is considered your car engine's life blood; with a poor viscosity or contamination, oil is unable to lubricate and cool the engine as it should, causing parts to wear much faster.  The simple procedure of changing your oil at your Chrysler, Dodge, Jeep or Ram model's suggested service intervals, keeps your ride running smoothly and prevents you from having to splurge on untimely, devastating repairs.
Other than what your car manual suggests, there are some signs you should be wary of:
The engine is louder than usual.
The oil has lost its rich, honey brown coloration and is instead black and gritty.
The engine light has popped on and has yet to go away.
Your oil levels are exceptionally low.
You've traveled nearly 5,000 miles since your last oil change.
More often than not, your car will let you know when it's time for that oil change, and our service center is more than happy to stand by your side when it does. With experienced, factory-trained service technicians on staff, we are able to complete that necessary oil change in little to no time at all. Our experts will replenish your oil, swap out the filters and throw away gunky, tar-liked and aged oil so that you can continue to commute around Topsham, Lewiston, Auburn, Newcastle and Bath without worry.
Prefer to take matters into your hands? With our extensive inventory of synthetic oil, synthetic blends and conventional oils in our parts center, you have the tools to complete your own oil change, should you have the time and expertise.
Take advantage of all we at Bodwell Chrysler Jeep Dodge Ram have to offer when it comes to your oil changing needs. Either schedule an appointment or stop in to see us at our 169 Pleasant Street location in Brunswick, ME where our technicians are ecstatic to lend a hand where they see fit.